FEATURED WORK:


5. Peace and Justice (view all) < prev | next >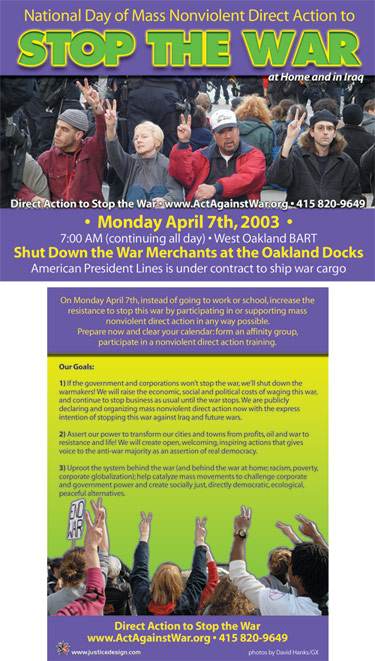 National Day of Non-Violent Direct Action to Stop The War
Direct Action to Stop the War
This flyer was for the Oakland docks antiwar protests, which made international headlines when the police open fired on demonstrators.
4"x3", front and back. Designed 2003.

Photos by David Hanks.
< prev | next >

Tour Portfolio: 1 2 3 4 5 6 7 8 9 10 11 12





Harm Reduction
Drug Policy Reform
Sex Education
Labor Movement
Peace and Justice
Book Covers
Globalize Liberation
Army of None
Celebration
Visionary Art
Web Sites
Free Graphics
What's New?!