FEATURED WORK:


5. Peace and Justice (view all) < prev | next >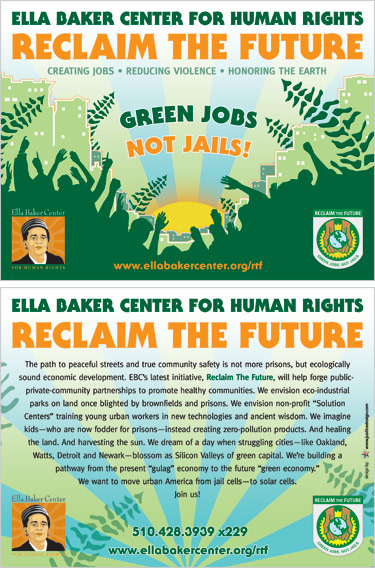 Reclaim The Future
Ella Baker Center for Human Rights
Reclaim The Future will work to build a constituency that can transform urban America by creating jobs, reducing violence and honoring the Earth.
8"x6", front and back. Designed 2005.

EBC logo and RTF logo were not created by JusticeDesign.
< prev | next >

Tour Portfolio: 1 2 3 4 5 6 7 8 9 10 11 12





Harm Reduction
Drug Policy Reform
Sex Education
Labor Movement
Peace and Justice
Book Covers
Globalize Liberation
Army of None
Celebration
Visionary Art
Web Sites
Free Graphics
What's New?!