NEW IMAGES: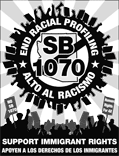 Free Posters!


Banner Design




Protest Graphics




Immigrant Rights and Labor Justice

more new images >>


12. Free Graphics (view all)


Images here are free to download and reproduce. All designs are vector-based PDFs, which means they can easily be printed, silkscreened or enlarged without distortion. Be creative.... design these images into your own flyers, shirts, patches, signs, and more. Click on images to download PDFs.

View more Free Graphics: (view all)


Tour Portfolio: 1 2 3 4 5 6 7 8 9 10 11 12



Harm Reduction
Drug Policy Reform
Sex Education
Labor Movement
Peace and Justice
Book Covers
Globalize Liberation
Army of None
Celebration
Visionary Art
Web Sites
Free Graphics
What's New?!