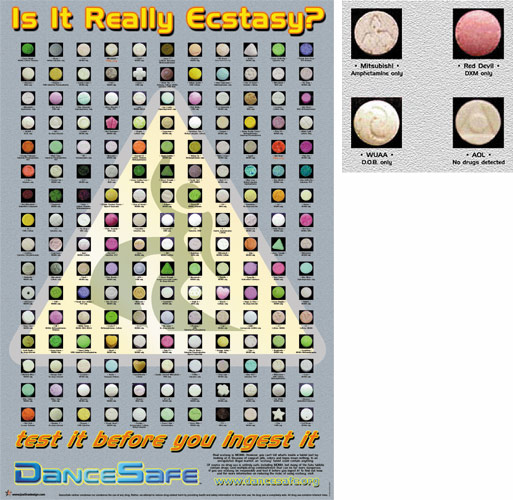 Harm Reduction II
Drug Policy Reform


< prev | next >

CLOSE WINDOW









Is It Really Ecstasy? poster


DanceSafe
Poster shows 176 laboratory-tested pills being sold as "Ecstasy". Most of the pills shown are adulterants, fakes, or other compounds not related to MDMA.
24"x36". Designed 2002.

DanceSafe logo created by Vibrata Chromodoris.