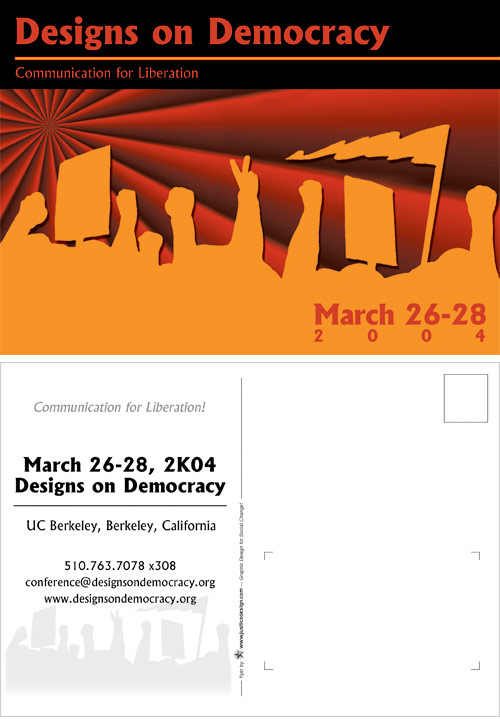 Peace and Justice


< prev | next >

CLOSE WINDOW









Designs on Democracy


Designs on Democracy was a 3 day conference in Berkeley, California of design, communication, activism and social justice. The event was organized by Design Action Collective, Tumi's Design, Change The Game, Ruckus Society and dozens of other volunteers.
6"x4", front and back.
Designed 2004.